lions
Entry #1466, Sat, May 19, 2007, 15:35 CEST (
Life in General
)
(posted when I was 28 years old.)
---
This is the flag of Flanders: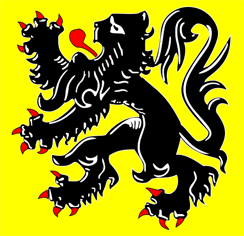 This is my most recent tattoo, which I got in January of 2006: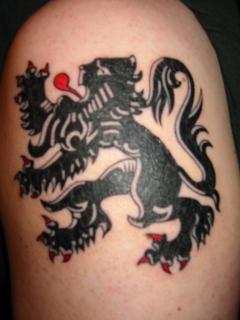 When I got the tattoo, I had no idea I would be moving to Germany. It was primarily just an expression of post-Meg freedom. When I decided to come to Munich, I had no idea just how much my tattoo seemed to belong here:
This is the motto of TSV 1860, Munich's "second" soccer team:


And this is the logo of Löwenbräu, one of Munich's brewers: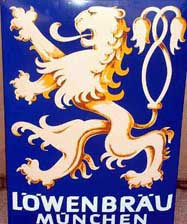 I've been asked, because of the tattoo, if I'm an 1860 fan. Maybe I should become one.
---
Nobody has rated this entry.
---
[
previous entry
] [
next entry
]